I can't wait to see these guys on the IMAX. Also comingout on DVD in October already.
We have 50 pairs of tickets for you to give away, plus the swag listed below. I know it is short notice, but would it be possible to launch the give away this Friday?
Details on the IMAX release are below.
Prizing:
1 Optimus Prime Toy
1 Hat
1 Bumblebee Key Chain
1 BEEOTCH Air Freshener
Thanks!!
Mooncricket
www.justin.tv/mooncricket
DREAMWORKS PICTURES AND PARAMOUNT PICTURES TRANSFORMERS
TO BE RELEASED AS IMAX FILM SEPTEMBER 21, 2007
One of the Biggest Movies of 2007 Gets Digitally Enhanced into The IMAX Experience
LOS ANGELES, CA, August 21, 2007 -- IMAX Corporation, DreamWorks Pictures and Paramount Pictures announced today that TRANSFORMERS, one of the highest grossing movies of the year, will be digitally re-mastered into IMAXs immersive format and released to IMAX theatres on September 21. The Michael Bay-directed movie, which has already generated $310 million in gross box office receipts domestically since its premiere in conventional theaters on July 3, will be enhanced into the unparalleled image and sound quality of The IMAX Experience through IMAXs DMR (Digital Re-Mastering) technology.
IMAXs all-encompassing format takes TRANSFORMERS to a whole new level of detail and intensity, said Michael Bay , the films director. I am very excited to work with the team at IMAX to create this turbo-charged version.
As fans of TRANSFORMERS await the release of the DVD in the fall, they will have a brand new way to experience the adventure -- as if they are actually part of the movie, said IMAX Co-Chairmen and Co-CEOs Richard L. Gelfond and Bradley J. Wechsler. The images and sound in TRANSFORMERS are perfectly suited to The IMAX Experience and we are very excited to share the IMAX version with the films present and future fans.
When you combine Michael Bay s action packed brand of filmmaking with The IMAX Experience, you get a movie that plays to the elusive and extremely valuable tech-savvy demographic, added Greg Foster, Chairman and President of IMAX Filmed Entertainment. We are very excited to offer moviegoers a chance to experience one of the highest grossing and most popular films of the year in a premium way that cannot be replicated anywhere else, and we are delighted to once again work with the talented team at Paramount Pictures to make this happen.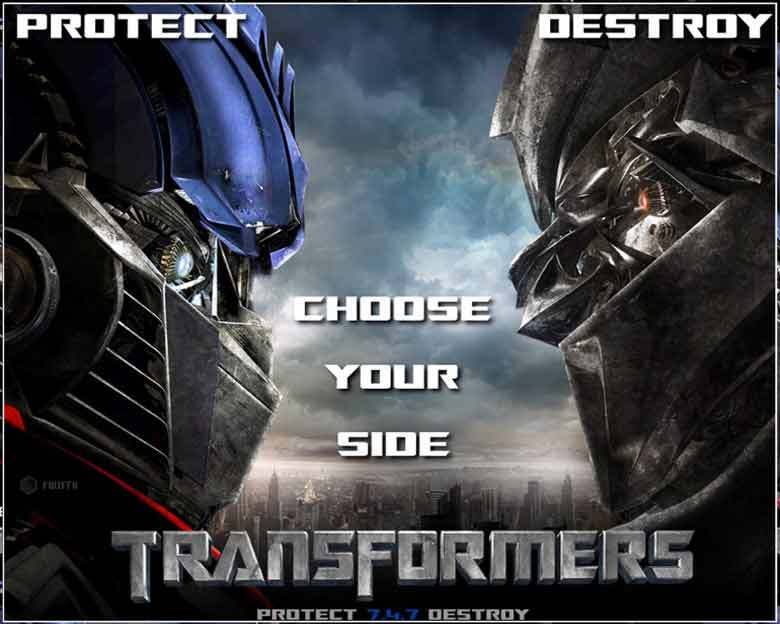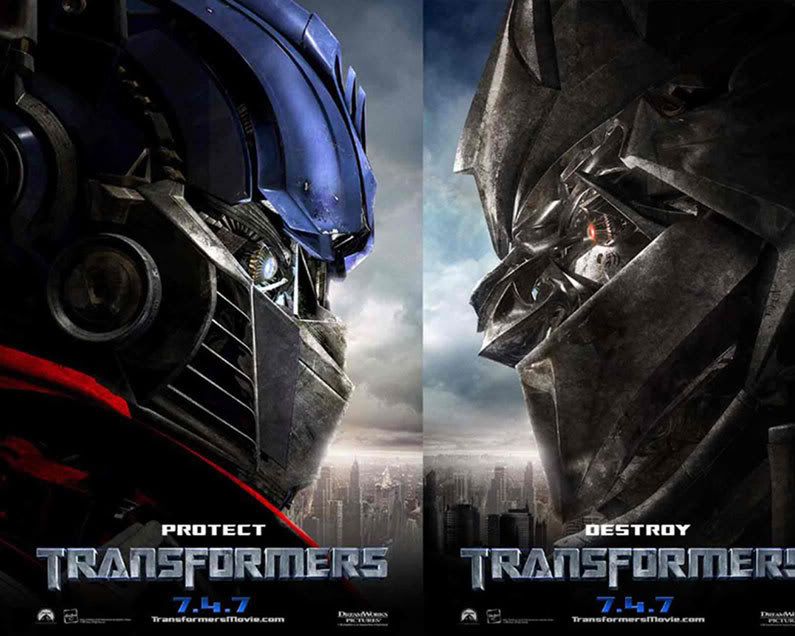 Ok here is one of our Transformer group members showing photos from the set of the new transformers movie that is being filmed right now. This is the only known photos of the cast on set at this time that an extra of the film had taken. Tyrese and Josh Duhamel are the main humans in the film. He also mentions that the photo I have below of bumble be the yellow VW is actually the new 2008 Camaro. So that sounds nice but many die hard Transformer fans like myself will be very upset with this film. But still nice to see these Transformers characters come to life.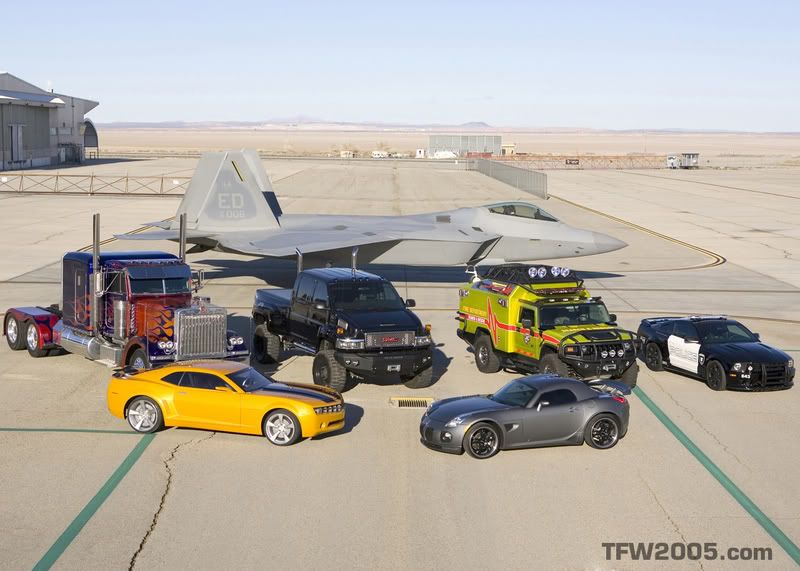 Here are the behind the scene photos on this one of the extras page.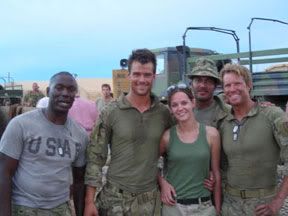 BEHIND THE SCENES OF THE CAST FROM THE NEW TRANSFORMERS MOVIE. Tyrese and Josh Duhamel and not sure who the others are.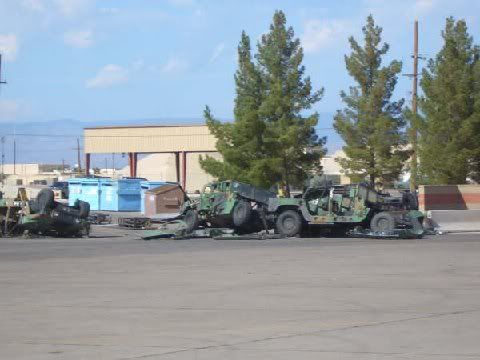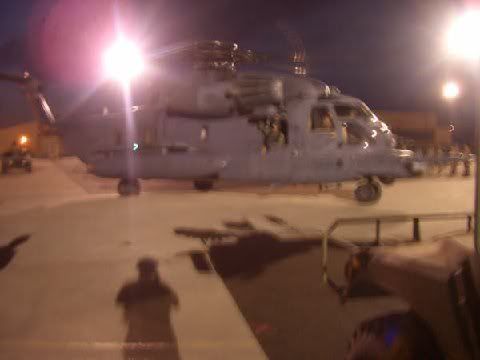 This is the helicopter they used in the beginning of the movie.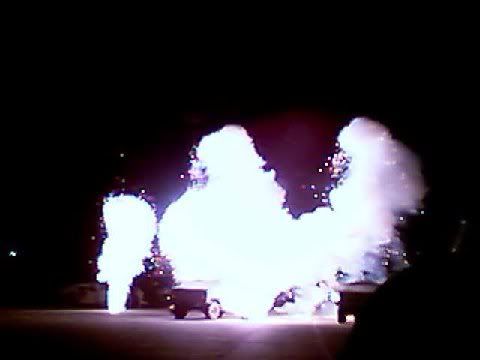 Of course they will add CGI effects and make it look like Tranforming robots are blowing these hummers up. These are photos taken by one of the extras during the shoot.
JOIN THE GROUP FOR MORE INFO ON EVERYTHING ON TRANSFORMERS
TRANSFORMERS GROUP PAGE
TRANSFORMERS OFFICIAL MOVIE PAGE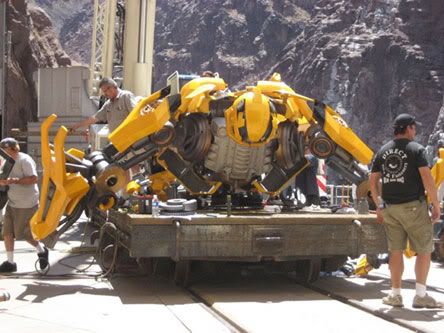 The latest picks from the movie. The Mustang will be a Decepticon, Brawl (Police Car) and Bumble Bee the 2008 Camaro who originaly in the 80s was a VW bug.
If you agree with me Optimus Prime sucks. This is not how he is soppose to look. I guess Michael Bay the Director never got Transformers as a kid. Whats up with the flames.
Comic-Con. It was just announced that Peter Cullen, the voice of the 1980's cartoon version of Optimus Prime, will be reprising his role for the big screen version next summer.
NEW BEHIND THE SCENES CLIPS
BEHIND THE SCENES CLIP
A chase scene. This is the car that Spike gets from his father. A 1970 camaro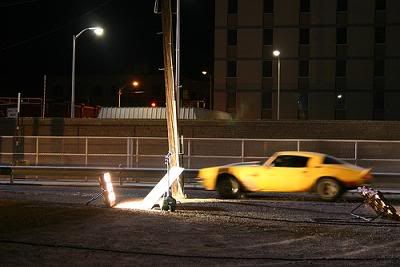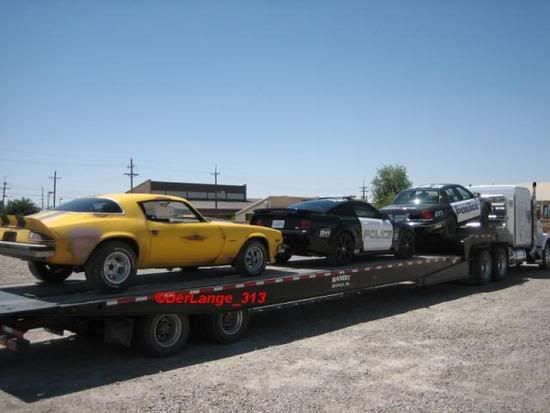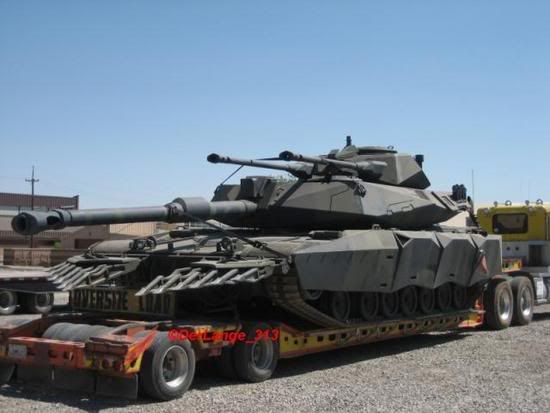 NEW PHOTO OF MEGATRON.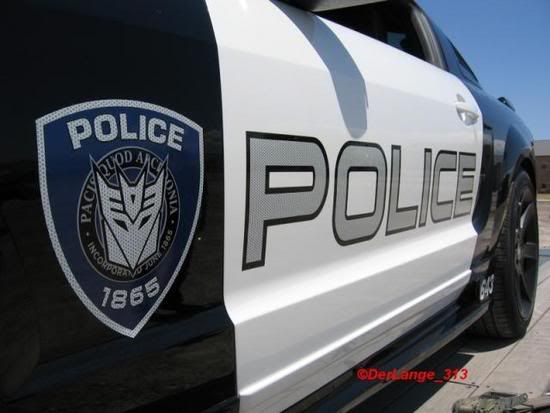 Brawl
BONE CRUSHER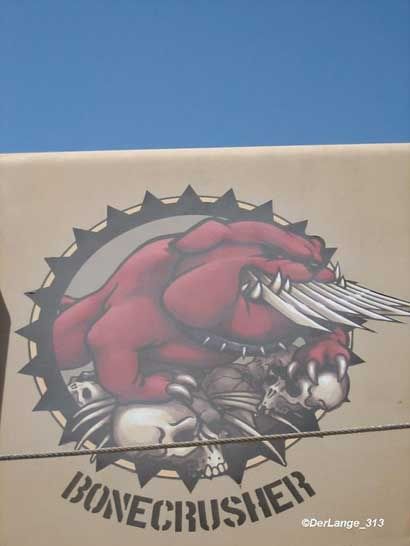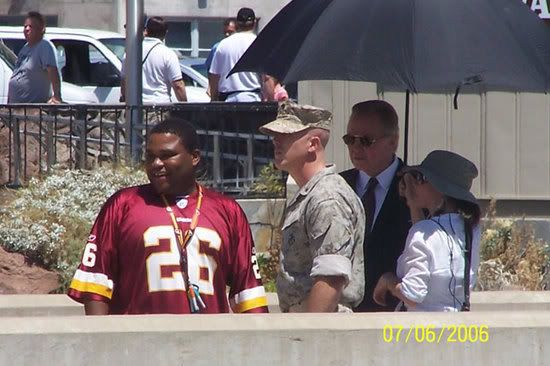 Anthony Anderson & Jon Voight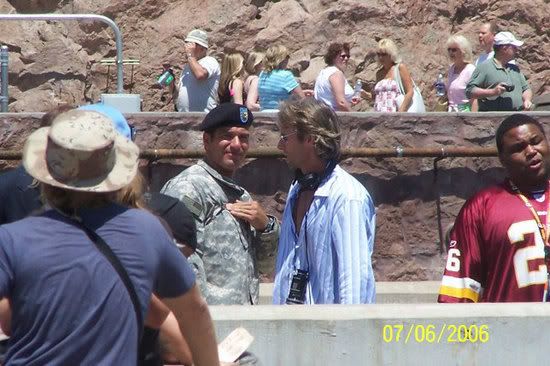 Michael Bay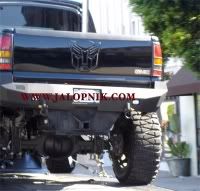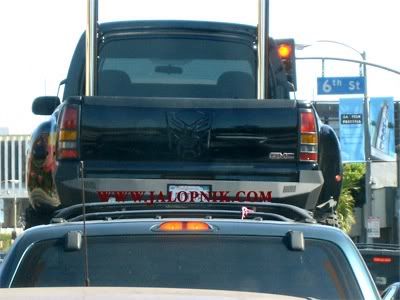 New photos of Iron Hide.
Bumble bee
Transformers group

Movie: Transformers The Movie (2007)
Studio: Dreamworks / Paramount
Executive Producer: Steven Spielberg
Producers: Don Murphy, Tom Desanto, and Lorenzo di Bonaventura
Director: Michael Bay
Writer: Roberto Orchi
Line Producer: Ian Bryce
Release Date: July 4th 2007 (tentative)
Video Game: Activision
Toys: Hasbro
Project has the green light! - It's real now.
Filming Begins Around May 2006.
Filming in US locations.
NO voice actors are cast yet.
Loosely based on Generation 1 (original TF).
Real life vehicles being used.
License agreement with General Motors (Chevy etc)
US Military will play role in movie.
Optimus Prime and Megatron in movie.
Spike Whitwickity in movie.
Initial wave of vehicles at studio.
Characters:
Autobots (close to confirmed)
Optimus Prime (Truck)
Bumblebee (Camaro)
Jazz (Exotic Sportscar)
Ironhide (Pickup Truck)
Ratchet (Ambulance)
Decepticons (names not confirmed, most are placeholders)
Megatron (Tank - unconfirmed mode)
Starscream (F-22 Raptor Jet)
Devestator (M1 Abrams Tank)
Bonecrusher (Mine Clearing Vehicle)
Vortex (MH-53 PAV SPECIAL OPS CHOPPER)
Brawl (Police Car)
Scorponok (Mechanical Scorpion)
Soundwave (life size radio - 4.5 inches tall)
Humans
Shia LaBeouf - Spike Whitwickity
Rachael Taylor - Maggie Marconi
Megan Fox - Mikaela (Spike's interest)
Jon Voight - Secretary of State
Bernie Mac - Car Salesman (sells Bumblebee to Spike)
Josh Duhamel - Military Officer
Amaury Nolasco - Army Officer
Tyrese Gibson - Army Officer
Others mentioned so far, but not confirmed
I got more stuff coming.
Blessings
Mooncricket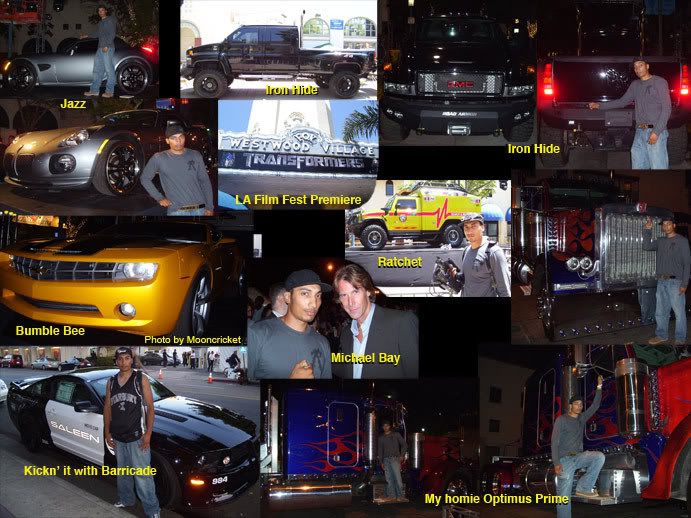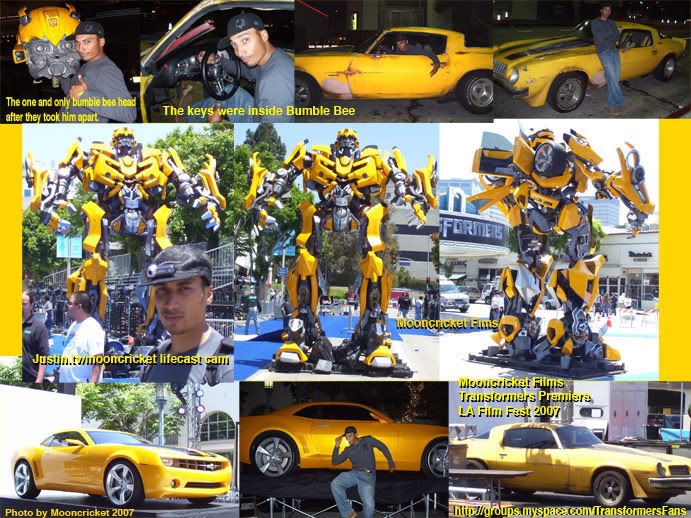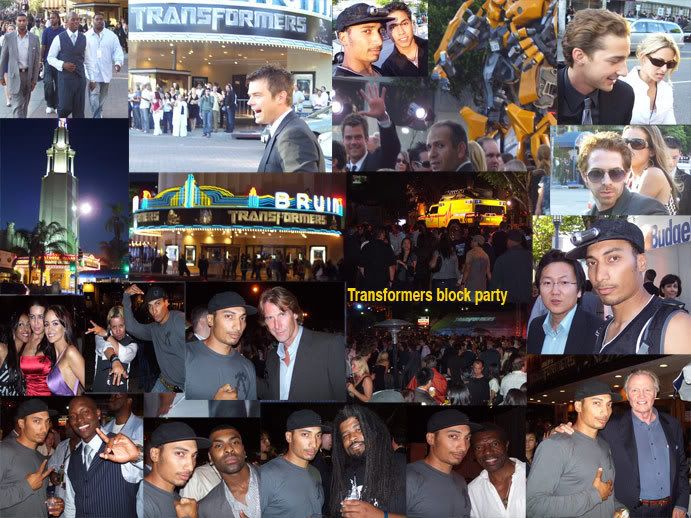 Transformers group